Best Web Design & Development Company in Stafford to
Grow Your Business!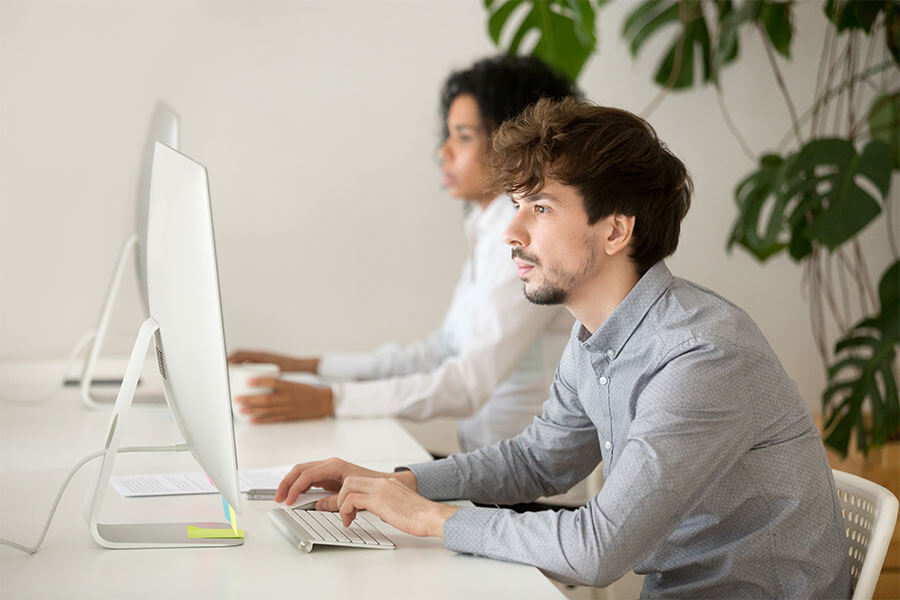 We Create Website Experiences that Excite & Inspire!
We are a team of professional web designer UK who create exceptional designs and strategies tailored to your business's needs & requirements. Tell us about your goal, and we'll show you how you can achieve it. Whatever your project, we'd love to work on it!
We are dedicated to providing creative website design and development services that are both beautiful and user-friendly. Our website creation is based on simplicity and is easily customizable to meet the client's unique needs. To ensure that only an exclusive website is created that is search engine ready, each website is built with a special touch.
Discover exactly what technology and frameworks will work best for your website here.
Our services will put you on top of the competition with great design and a user-friendly experience!

Custom Web Designer UK
We don't do generic, templated designs. With our custom web design services, you'll get a bespoke website design that sets you apart from the competition. You can be sure you're dealing with the best because every single one of our designers has been personally screened and graded for quality. We offer various custom design and development services to meet your needs and requirements matching your budget.

WordPress Development
Our specialized WordPress development services give organizations more control over the operational aspects of their operations. You'll receive more from us than just an essential website when you work with us. With our WordPress development services, we assist in creating high-performing digital experiences that benefit your company.

PHP Development
We create entire PHP applications and websites, as well as components supporting systems developed using our PHP frameworks – depending on the project and its requirements, it can be Drupal or Laravel. Our customized PHP development solutions are aimed to fulfill your specific business requirements so that you only get the best results for your business. 

Laravel
Our top-notch Laravel infrastructure offers you an advantage in creating and completing Laravel-based projects of any scale. The expanded customization that our Laravel services provide allows for changing the templates' built-in features and functions to suit a specific business use case. 

CodeIgniter
CodeIgniter is renowned for its performance and speed, and can-do wonders for your company. We can be of great help here, thanks to our excellent CodeIgniter website development services. We are highly skilled in crafting dynamic features of the PHP framework to build fascinating and result-driven web experiences for your brand.

Ecommerce Website Development
As a leading Ecommerce website development company, we aim to deliver applications that are robust, swift, easy to maintain, and SEO-friendly. Depending on your needs and requirements, you can choose either a custom platform or pre-existing, customizable platforms such as Shopify website builders, WooCommerce, or Magento.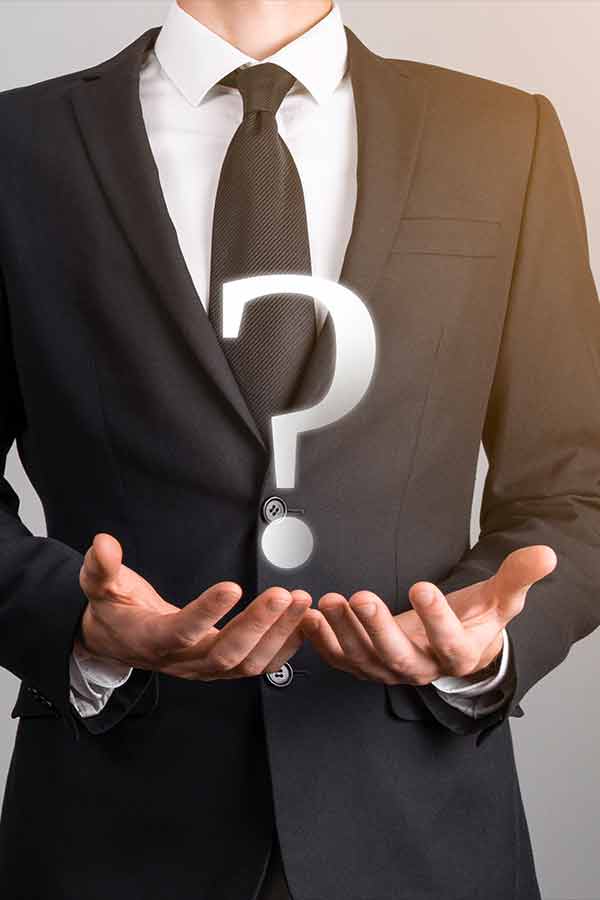 The appearance of your website is the first impression you make on a potential customer; hence your website design and functioning should stand out from the crowd. Don't worry; we are here to achieve it for you! Our website design and development team will make your site as beautiful as much as it is functional!
We collaborate with you to develop and design your website in a way that appeals to your target audience, conveys your message, and strengthens your brand all at once. Using our experienced and skilled designers and developers, we construct and develop websites that help you stay ahead of your competitors.
Customer satisfaction, teamwork, innovation, and openness are the core values behind our company. These values continue to reflect who we are, how we work, and what we strive for. We use an innovative customer-centric approach and focus on user-friendly website designs which are compatible with all devices.
1. Discovery and Planning
Gathering the right set of information from our clients is the first step in building a fantastic website. We consider many things when designing the look and feel of your website, so you are first asked many questions to help us understand your business and your needs on a website. Using the information gathered, we put together a plan. For instance, we develop a sitemap and a list of your website's main topics and sub-topics. This guides us on what content will be on the site and is essential to developing a consistent, easy-to-understand navigational system.
2. Design
Your website develops during the design stage. This process involves creating all visual content, including pictures, videos, and images. Again, all of the data acquired during the initial phase is essential. When creating a design, we carefully keep in mind the client's requirements and the targeted audience. Our web designer's work is evident in your selected website layout. It could be a graphic design or just a graphic sketch. The layout's primary purposes are to showcase the material, reflect the information structure, and show fundamental functionality.
3. Development
Here is where your website is developed through our web development services. We use some unique graphic components from the initial design to build a fully functional website. More precisely, they are used in developing the practical WordPress theme that determines the appearance and feel of your website. This includes responsive desktop and mobile views, ensuring that the broadest possible audience visits your website.
4. Testing and Delivery
We check for any unforeseen difficulties here, like viewing variations across various web browsers or mobile devices. It's time to deliver the work to you once we have received your final approval. The files are moved to your server by us. In most cases, this also entails setting up WordPress and a core collection of crucial plugins to improve the site. We rapidly test the website once more to make sure everything is configured properly and that it is still completely functional. Your website is now prepared for public viewing and launch.
Frequently Asked Questions
Will my website work on smartphones and tablets as well?
Yes, most certainly it will. If your site doesn't display or work properly on a mobile or tablet screen, you risk losing a big chunk of your potential audience. The ongoing trend says that as more and more people are using smartphones to access the internet, responsive websites are becoming increasingly important and demanding these days. Hence, every website we create here is mobile responsive.
How much time will it take for you to make a new website?
On average, we complete the given projects in about six to eight weeks; however, the timing also depends on the type of client work. The speed of completion also depends entirely on your capacity for input during the early phases, your responsiveness to feedback, and how fast the content is prepared and given to us.
Do you need to have all the content for my website before starting work?
No, we don't usually want all the content. Although, it would be easier for us if you provide it all at the start. You need to keep in mind that content is the most significant reason for website delays. We don't work this way, where we finish a project and wait for weeks for the client to deliver all of the content. Hence, deliver your content on time so that we begin as soon as possible.
Do I fully own the website you are building?
YES! Everything that we build will be 100% owned by you. Most of our clients stay here for a lifetime, impressed by our services. The website is yours and we would be grateful if you could take it wherever you go. Our team is just irresistible that way. But let's say you make the decision to move your website to a different hosting provider and hire a different business to handle the area. If that is the case here, we will be more than happy to help you migrate as smoothly and effectively as possible.
Do you create WordPress Websites?
Yes, we do that here! The WordPress content management system now powers over 30% of the internet. Its adaptability and usability is what gives it such a significant market share. Do not worry; we will guide and educate you on how to handle it and thus help you create efficient WordPress websites.
What Our Clients Have to Say?
Dan Greene
It was a remarkable experience for us to work with John and his team for more than a year now. From day one, the business has always shown a friendly approach; they have integrated themselves into our family and we into theirs. Not only were the services they provided excellent but the communication between the parties was something to be really appreciated.
Brandon Jenkins
I couldn't be happier working with Kate and her team for Building my new website. I had a satisfying experience working with them and they helped me create a fantastic website with ease. They were not only extremely knowledgeable and productive in their work, but they also repeatedly offered their recommendations and original ideas as we added additional pages and features to our website. We hope to collaborate with them on more projects in the near future.
Stephen Johnson
I highly advise using "Best Webdesigner" services whether you're launching a new website or updating an existing one. The team here is welcoming, competent, and committed to creating a top-notch website for you. We have plans for a few additional websites in the near future, and we will continue to put our faith in the team to deliver the same! These people are the best choice to contact if you want your website to be developed or redesigned.